Quick Links for
Presenters and Chairs

c/o Convention Linkage, Inc.
634, Shichikan-non-cho,
Rokkaku-sagaru, Karasuma,
Nakagyo-ku, Kyoto-shi,
Kyoto, Japan
Tel:+81-75-231-6357
Fax:+81-75-231-6354
E-mail:isp2014@c-linkage.co.jp

Welcome Cocktail Dinner - 17th (Wed):
Time

: 19:30 〜 (Mielparque Kyoto 8F "Sky Banquet")

Cost

: Included in Registration Fee
Temple Tour and Gala Dinner - 19th (Fri):
Time

: 18:00 〜 Temple Tour (Kodai-ji Temple)
19:00 〜 Gala Dinner (THE SODOH HIGASHIYAMA KYOTO)

Cost

: Included in Registration Fee
Accompanying person: 5,000yen
Dress code: Informal
Higashiyama; Kyoto's Cultural Treasures
◆About Kodaiji Temple: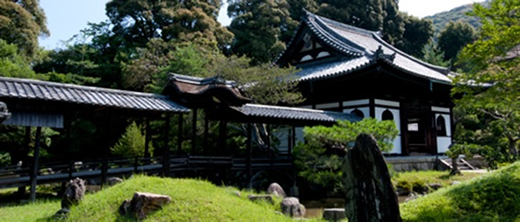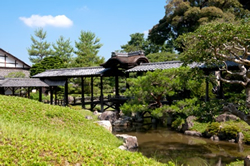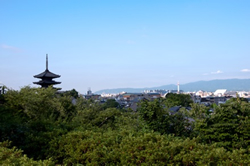 Jubuzan Kodaiji (Rinzai School Kenninji Sect)
Kodai-ji Temple is located north east of Yasaka Hokanji Temple at the foot of Higashiyama Ryozen Mountains in Kyoto. It is officially called Kodaiji-jushozenji Temple. The temple was established in 1606 by Kita-no-Mandokoro (1548-1624) in memory of her late husband Toyotomi Hideyoshi (1536-1598). Kita-no-Mandokoro was also known as Nene. Nene later became a priestess and assumed the name of Kodaiin Kogetsuni. In July 1624, Sanko Osho from Kenninji Temple was welcomed as the principal monk and the temple was then named Kodai-ji. Tokugawa Ieyasu (1542-1616) (the first Tokugawa shogun) financed the construction of the temple, resulting in its magnificent appearance.
Currently Kaisando (Founder's Hall), Otama-ya (Sanctuary), Kasatei (Teahouse), Shiguretei (Teahouse), Omotetmon (Gate to Sanctuary) and Kangetsudai (Moon Viewing Pavilion) are designated as important cultural sites of Japan. Toyotomi Hideyoshi and Kita-no-Mandokoro are enshrined in "Otama-ya" and their graves lie under the state of Kita-no-Mandokoro. Shumidan (dais for a Buddhist image) and Zushi (small shrine) are decorated with splendid makie (Japanese lacquer with gilded patterns) which is known as "Kodai-ji Makie", typical of the Momoyama period. (late 16th century)
Kodaiji Temple:http://www.kodaiji.com/e_index.html
◆Gala Dinner: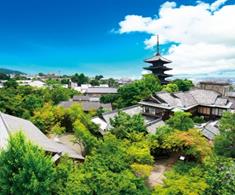 The Gala Dinner will be held at "THE SODOH HIGASHIYAMA KYOTO", an Italian Restaurant located near many famous sites such as Kiyomizu Temple - a World Heritage site, the main hall of Chion-in Temple, a National Treasure, Kodai-ji Temple and Yasaka Shrine. When passing through the entrance gate, visitors are greeted by a graceful Japanese residence and a garden which reflects the beauty of the four seasons.
THE SODOH HIGASHIYAMA KYOTO:http://www.thesodoh.com/en/